Live Feed
Reminder from Carmel PTA, This Friday, February 28th, is the last day to send in all yearbook dedications by 3:30 pm. PTA will NOT accept any late orders after that "NO EXCEPTIONS".
For any questions contact PTA at Ptacarmel@gmail.com
Carmel Elementary School
1 day ago
Our annual Leadership Day is this Friday. There are only a few tickets left for $2.00 each. Be sure to get yours before they're sold out!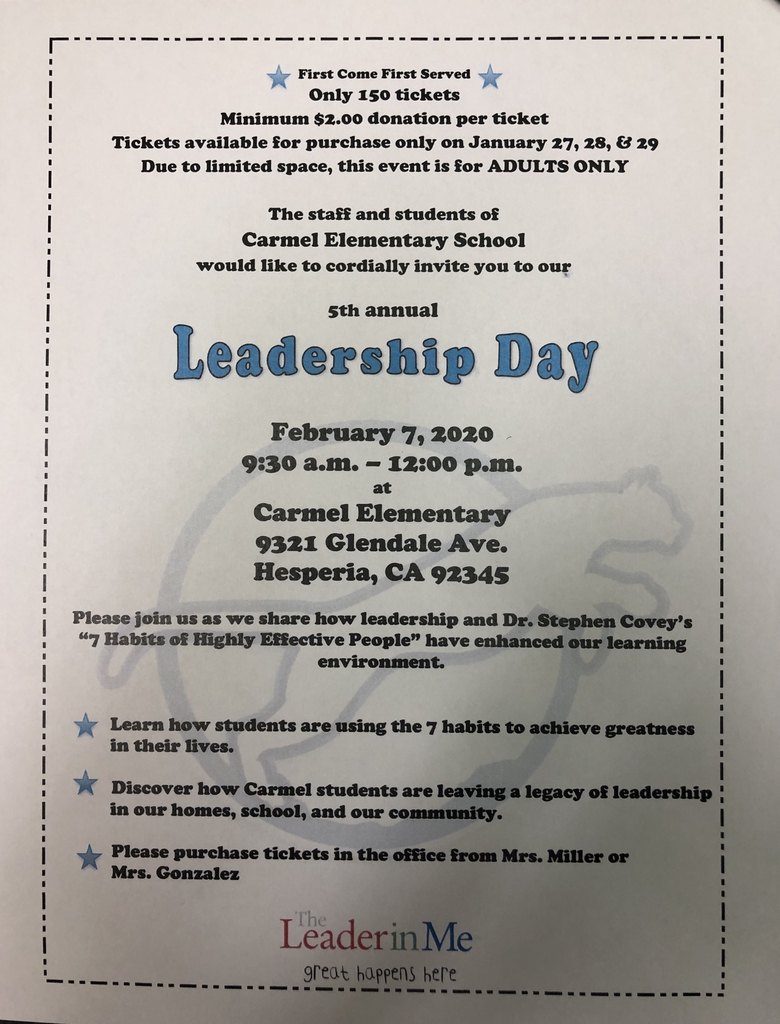 Carmel Elementary School
25 days ago
Carmel Parents:
If you have a kindergartener or transitional kindergartener this is a reminder that ALL TK and Kindergarten students will start school at 9:10 and be dismissed at 12:58 p.m. today, Tuesday and Thursday. For Wednesday, ALL TK and Kindergarten students will be attending school at the regular Wednesday time: 9:10 a.m. - 12:13 p.m. Please arrive on time at school and at their bus stops to pick up your students.
Carmel Elementary School
2 months ago
Thank you for taking the time to vote for our School Site Council parents. We appreciate their time and dedication to our school. You will find the link at carmelelementary.org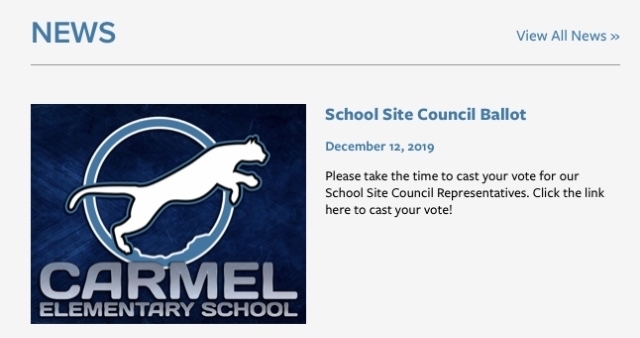 Carmel Elementary School
3 months ago
Our Leadership Private Victory Assembly was amazing. The choir and speeches were inspiring! #YouAreALeader
Carmel Elementary School
3 months ago
View All Posts »
Bestof the Desert 2018
Leaderin Me
100Mile Club
LighthouseLeader in Me